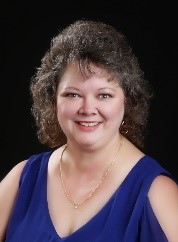 Pam LaRue
RMLO 314550/Co. RMLO 311730

(Direct) 713-298-1020

(Office) 281-492-9158 (EFax) 281-946-5108
pam.larue@att.net or
pam@lonestarmortgageoftexas.com
5997 County Road 405, Navasota, TX 77868
Hi, I'm Pam LaRua and have been in the Mortgage Industry for 20+ years. I'm a proud Texan, that was born, raised and currently liver in the Houston Area. As a Mortgage Broker, I can assist you with many types of loans, depending on your personal needs, and I can do Real Estate Loans anywhere in the state of Texas. I love working with all Buyers, including first time home buyers. If you have a questions, please call me and lets discuss qualifications for your purchase. There are so many loan options that may suite your personal needs. It just takes you reaching out to me weather is based on your score or employment. Let me help take the guess work out and get you on the road to home ownership.


Getting Pre-Qualified for your Home Loan, is the first step in your journey to Home Ownership. Please have the following items prepared:

§ Drivers License
§ 2 years of W2s.
§ If self employed, you will need 2 years of full returns.
§ One month Pay Stubs.
§ 2 months of bank statements
Pam
LaRue
NMLS# 314450
Direct: 713-298-1020
Cell: 713-298-1020
Fax: 281-946-5108
5997 County Rd 405
Navasota, TX 77868
Helpful Information: When we pull credit, it will cause a trigger lead and you can receive multiple calls soliciting you for your business, even though you have hired our company. We do not share your information creating trigger leads. This also occurs through the mail for many types of leads not just a mortgage inquiry. A consumer is able to opt out by going to this website, it will take a couple of weeks, but will eliminate this uncontrolled frenzy that happens to all consumers. Please find this website should you want to take action:
https://www.optoutprescreen.com
/